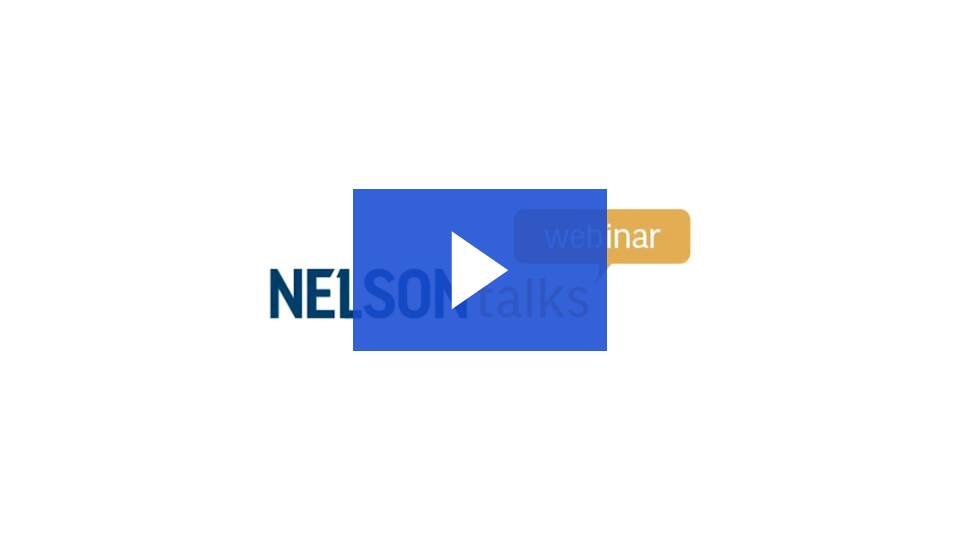 Our final November 2021 NELSONtalks webinar tackled the challenging subject of workplace violence. Our guest speaker, Hector Alvarez, MSPsy, CTM, simplified this very complex topic and offered tangible prevention strategies that organizations can implement to support everyone's physical and psychological safety at work.
A behavioral threat assessment and management practitioner, a former security director, and police officer, Alvarez shared expertise he's gained from handling over 4,000 workplace violence incidents. He explained the unfortunate reality that in far too many incidents, someone in the workplace knew an act of violence might occur, but they did not feel empowered to say something.
Alvarez's goal is to change that dynamic by giving employers and employees the tools to set and enforce a low threshold for unacceptable behavior, which can impact employees at the personal level and damage a company's productivity, reputation, retention, and bottom line.
To frame his discussion, Alvarez defined the four types of workplace violence as being related to:
Criminal activity

Customers/clients

Co-workers

Personal relationships
He explained that within the broad scope of workplace violence, three elements generally converge:
Environment: The incident occurs somewhere within the physical work environment.

Staff: Company employees are involved or impacted.

​Person of Concern: An individual displays unusual or unwanted behavior.
​Alvarez also touched on the nuances that a person's deteriorating mental health generally does not predict a tendency toward violence, yet personal intuition that something is not "right" with a situation or another person can be a very reliable warning bell that employers should listen to.
​Watch the webinar recording to learn more about assessing threats, securing the workplace, and empowering employees with an "exit strategy" so they can confidently walk away from unwanted or dangerous situations. It's critical information that we all need to know.
Please feel free to share this recording and the webinar slides with your colleagues. ​
About the speaker:
Hector Alvarez,  MSPsy, CTM, is a behavioral threat assessment and management practitioner who specializes in workplace violence prevention and intervention. He has built over 25 years of highly specialized experience serving as security director protecting one of our nation's most sensitive critical infrastructures, working as a city police officer, and as a professional consultant. He is recognized as a Certified Threat Manager™ by the Association of Threat Assessment Professionals and is an Instructor in Mental Health First Aid.